In going through the Cloudflare Workers static site hosting tutorial, it states that I should sign up for a "KV Unlimited" plan. I'm assuming the tutorial is just a little bit behind what Cloudflare currently calls "Bundled" plan: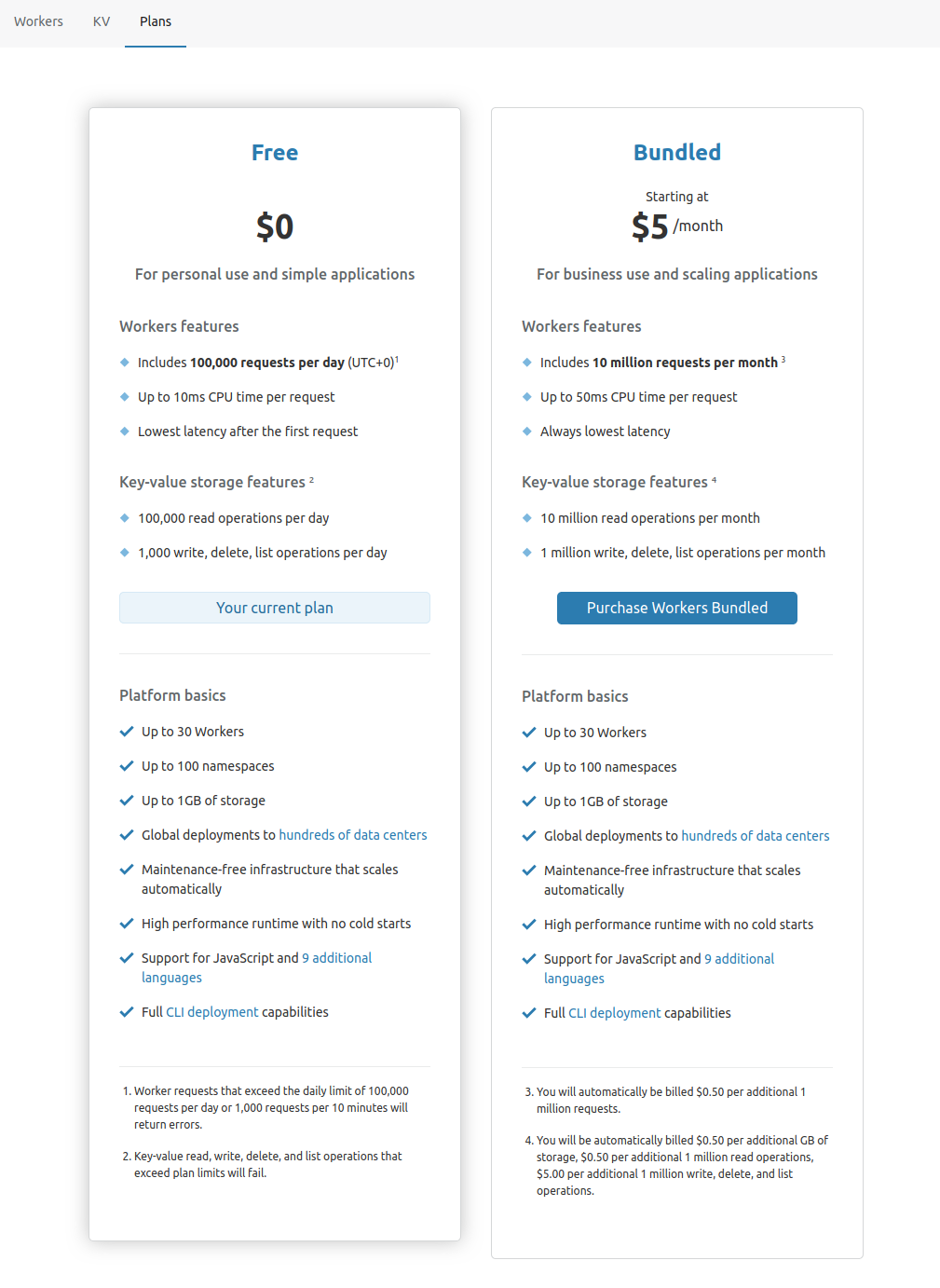 Am I understanding this correctly?
If so, I am wondering why the plan is necessary? It seems like the closest I might come to hitting any limit on the free plan is "1,000 write, delete, list operations per day," but that doesn't seem realistic given the site I am setting up is brand new and would only be adding one to five pages or posts per day for the foreseeable future.