Hello
So I have been experimenting with WP2Static lately and although I got it to work, i ran into some issues when I tried to setup deployment addons.
At first I installed WP2Static core 7.1.4 and WP2Static Zip Deployment Addon 1.0.1
The ZIP deployment addon shows up in the "addons" tab and is enabled, but it does not provide me with a ZIP file. During deployment job this error message shows up (note that my max execution time is set to unlimited, which also is recognized in diagnostics):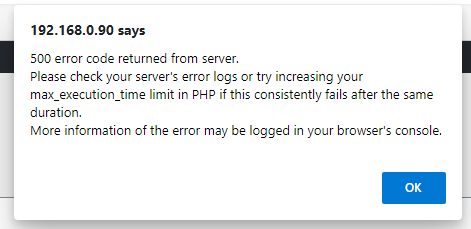 I then tried version 0.1 of wp2static-addon-github (and later also gitlab), installed and activated them, but then the "Generate static site" Button breaks and no jobs are started.
Am I using the latest versions?
Is someone able to help me with this issue/s?
Thank you very much